Accumulated coaching expertise
&

market knowledge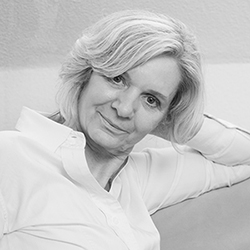 Britt A. Wrede
coachguide.de
Being one of the pioneers, Britt A. Wrede brought coaching into German corporations at the beginning of the 1990s. Already in the year 2000 – when the market started to become more and more diffuse – did she publish her book "So finden Sie den richtigen Coach / How to find the right coach" (Campus). She wrote it hoping to counteract the commencing dilution of the term coaching by providing relevant and adequate information. Since then Britt A. Wrede has been monitoring the market development meticulously and has repeatedly influenced the continued development of coaching standards by publishing essays and contributing in coaching associations.
She is considered unerring with regard to quality and ethics in coaching. In corporations she is traded as a coach with an instinctive feeling for possibility.
She sees what could be achieved with a good coaching programme in an organisation and assists to realise this possibility.
And again – as in 1990 – she is acting a little bit ahead of the market with coachguide!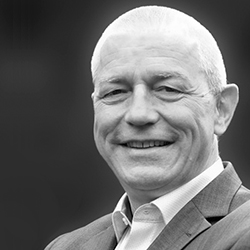 Bernhard Zimmermann
coachguide.de
Bernhard Zimmermann stands for solid work and highest quality in coaching. In his work he focuses on face-to-face coaching as well as on coaching via virtual media. This enables him to be practical, effective and flexible in dealing with coaching requests, even over long distances.
His special field is the expansion of leadership competencies in an international environment, especially in virtual organizations and teams. For many years it engages itself for the professionalization of Coaching, among other things also in the context of its 4-year honorary presidency with the ICF Germany. During this time he was co-author of a guideline for personnel developers on quality management in individual coaching. In addition from this time he has a good reputation in the network of the fastidious, professional Coaches national and internationally.
Customers and coaches appreciate him for his clarity in dialogue and his uncompromising focus on what is really important.
With his many years of management experience also in other European countries, his collegial contacts and his virtual expertise, he helps to select the right coaches abroad for our clients and brings the expected future of coaching into Coachguide's area of competence.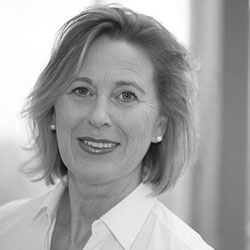 Karin Wiesenthal
coachguide.de
Having years of expertise in project management and leadership positions on the international stage Karin Wiesenthal is well acquainted with corporate structures and processes. She knows the demands on growth that executives are facing in major transformation processes from her own experience. And she is well aware how beneficial reflecting dialogues with a professional counterpart can be in these challenging situations. She sees the careful fine-tuning of a coaching programme to the coaching needs as the key factor for coaching to yield the best benefits for the individual user as well as for the organisation.
With her excellent sense for coherence she has a reliable guiding beam to exactly match demand and supply as well as to provide the appropriate support in a coaching session.
Her clients appreciate her as an sparring partner who is empathetic while delivering keen analyses and as someone with whom they can reflect on their topics and concerns in a partnership of equals and find approaches that are coherent for them.
With her extensive experience abroad (e.g. New York, London, Tokyo) she represents coachguide's international capacity.