Combined coaching expertise
&

knowledge of the market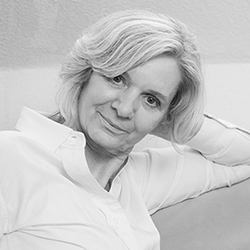 Britt A. Wrede
Owner of Coachguide GmbH
coachguide.de
Britt A. Wrede is a pioneer having brought coaching to German companies at the start of the 1990s. In 2000, the market became increasingly crowded and difficult to navigate. This prompted Ms Wrede to publish her book titled 'How to find the right coach' (Campus) in a bid to deliver hard facts and dispel the growing myths surrounding coaching. Since that time, Ms Wrede has kept a close eye on developments within the market, has published numerous specialist articles, and is involved with several coaching associations where she has helped drive the emerging coaching standards.
She is considered unwavering in her approach to quality and ethics in coaching, while companies see her as a coach with a keen eye for opportunities. She has a talent for identifying the potential benefits of a good coaching model at a company, and assists everyone involved to turn potential into reality.
As was the case back in 1990, Britt A. Wrede is one step ahead of the market by founding Coachguide GmbH!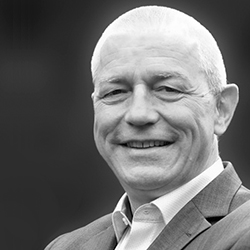 Bernhard Zimmermann
coachguide.de
Bernhard Zimmermann stands for sterling work and exceptional coaching quality. He offers both analogue and digital coaching, enabling him to handle coaching requests flexibly and effectively, no matter the distance.
He specialises in developing leadership skills within an international environment, especially in virtual organisations and teams.
Mr Zimmermann has been lobbying to professionalise coaching for a number of years, and was voluntary president of ICF Deutschland for 4 years. During that time, he co-authored a quality management manual for one-to-one coaching aimed at HR developers. Throughout that same period, he built up a solid reputation among fellow professional coaches in Germany and beyond.
Clients and peers value his clarity of dialogue along with his laser-sharp focus on what really matters.
Thanks to his many years of leadership experience in Germany and other European countries, and owing to his broad network of contacts and expertise in the digital domain, Bernhard Zimmermann assists with hiring overseas coaches for our clients, and also contributes trends expected to shape coaching in the future so that Coachguide always has the right expertise at its disposal.